Taikos pr. 141, LT-94284, Klaipeda
Tel. +370 46 256610 
Mob. +370 685 58698
litaupa@gmail.com
For employers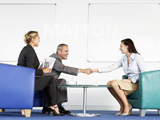 Recruitment agency, acting as mediator between employer and employee, it's a great way for company to select best employee. On the other side – it's a great way for the employee to find dream work.
Search for the best candidate – specialist – time consuming and a lot of troubles involving process. Recruitment agency "Litaupa and Co" will save your time and provide you with qualified help in recruitment process.
Our high standard services are guaranteed and affordable.